Is Finaccess Capital the Right Factoring Company for You?
Finaccess Capital is a factoring company that specializes in short-term financing for businesses looking to accelerate their cash flow. The company was created to help small and medium-sized businesses in Quebec. Funding is made available to companies in less than 48 hours, making it an ideal way for businesses to obtain the short-term capital they need. 
Companies will have quick access to the working capital needed to cover payroll, expansion, and other urgent expenses without having to wait for slow-paying customers to settle their accounts or go through the long and tedious process of applying for a bank loan (if they even qualify). 
Finaccess Capital offers a range of financing solutions, including a factoring line of credit based on the value of your company's assets. If you took on a project but haven't been paid for it upfront, the company offers bridging financing that will help you receive funding during your project so that you have all the resources you need to operate effectively.
About Finaccess Capital Factoring Services
Finaccess Capital provides funding to companies so that they can receive the capital they need to take on or complete more projects. Services include a short-term factoring line of credit based on financial assets, receivables financing, and a complete collections and management process. 
Clients can receive up to 75% of their accounts receivable in under 48 hours. Along with their quick approval process, the factoring company follows up with customers and collects invoices when they're due, which simplifies the administrative process and limits the back-office burden on your team.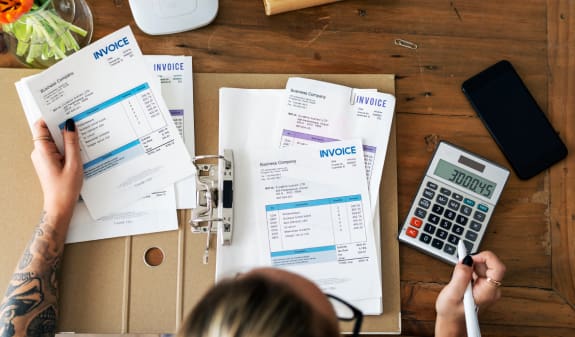 Finaccess Capital Location Details
Finaccess Capital has one head office in Quebec.
The head office is located at:

809 Ontario Street, Sherbrooke, Quebec
Alternatives to Finaccess Capital
There are many factoring companies in Quebec. In fact, with so many factoring companies that can be found across Canada, it can be overwhelming for businesses to find the right partner. If you're looking to hire a factoring company, you will have to do your research. 
When searching for a reputable factoring company, it's best that your business teams up with a factor that offers industry-specific services that can meet your unique business needs. It's also important to find a factoring company that provides affordable fees. If you require short-term funding within 48 hours, be sure to contact the factoring company you are considering and ask them about their approval and waiting times.
You can make the comparison process more efficient by using this Factoring Guide to find out more about how invoice factoring works and what to look for in the best factoring companies in your area. If you want to make your search even easier, however, let Factoring Companies Canada help you find a factoring company to suit your business needs.