Is Smart Fleet Funding the Right Factoring Company for You?
Smart Fleet Funding has been offering smart invoice factoring solutions in Ontario and Canada for over twenty years. They serve various industries. However, if you are in the transportation industry and looking for same-day funding, you can find tailored services for your business needs.
Freight factoring can be overwhelming if you're new to the process, but Smart Fleet Funding provides easy solutions for clients looking for funding. You simply have to upload the required documents to process your application. Whether you need funding to pay your staff or for day-to-day expenses, you'll receive prompt assistance and full transparency with no hidden fees.
About Smart Fleet Funding's Factoring Services
Smart Fleet Funding offers invoice factoring and financing services to it clients. Companies can receive a convenient and quick factoring line of credit in the trucking industry, but there are also factoring solutions for the retail, manufacturing, services, lending, food and beverage, import and export, apparel, construction, and wholesale industries. Customers pay a small administrative fee to manage their accounts receivable with no other hidden costs. 
In some cases, you might need same-day funding and easy factoring solutions. Smart Fleet Funding lets you access your account from wherever you are to apply for same-day funding. You will also have an accounts receivable professional team to help you out for no extra cost!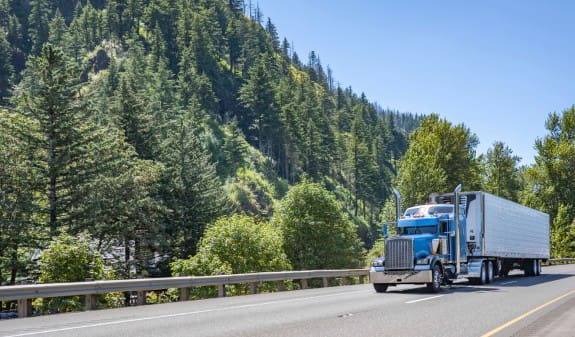 Smart Fleet Funding Location Details
Smart Fleet Funding has two main locations in Canada and the US.
The Canadian office is located at:

Maple Grove Village 511 Maple Grove Drive, Unit 19 Oakville, Ontario

The US office is located at:

Smart Fleet Funding Corp. PO Box 856714 Minneapolis, Minnesota
Alternatives to Smart Fleet Funding
There are a lot of invoice factoring companies for the transportation industry in Canada. If you are looking for the right factoring company, you will need to do your research and find companies that provide successful transactions in the invoice factoring industry. If you need funding in a hurry, it's best to search for factoring companies that provide same-day funding with easy application and administrative procedures and also a company that offers competitive rate quotes. 
Review this Invoice Factoring Guide when looking for a factoring company for your business. Alternatively, you can contact Factoring Companies Canada to help you partner with the best factoring company for your specific financial needs.