Is 1st Commercial Credit the Right Factoring Company for You?
Established in 2001, 1st Commercial Credit, LLC has been helping growing businesses improve their cash flow for over two decades. With over $5 Billion funded through their various financing services, this factoring company is recognized as one of the largest independent providers of asset-based financial services for small to mid-sized businesses.  
While they are headquartered in Austin, Texas, this factoring company provides accounts receivable financing to small businesses throughout the United States, Canada, and the United Kingdom. Apart from its HQ, 1st Commercial Credit has fully functional branches in Toronto, London, Miami, Atlanta, Chicago, San Antonio, Houston, and Dallas.
About 1st Commercial Credit Factoring Services
1st Commercial Credit is a BBB-accredited business that aims to help companies maintain growth in their sales through flexible and fast financial solutions. 1st Commercial Credit offers a complete line of invoice factoring services, inventory financing, supply chain financing, and short-term future receivable funding.
Apart from the typical freight factoring, staffing factoring, and manufacturing factoring, this company targets various additional industries. This includes the construction, engineering, distribution & wholesale, automotive, manufacturing, oil & gas industries, and more.
Not every company's financing needs are the same, which is why 1st Commerical Finance offers a range of small business financing options to suit different needs. In terms of accounts receivable financing, the services on offer from 1st Commercial Credit include: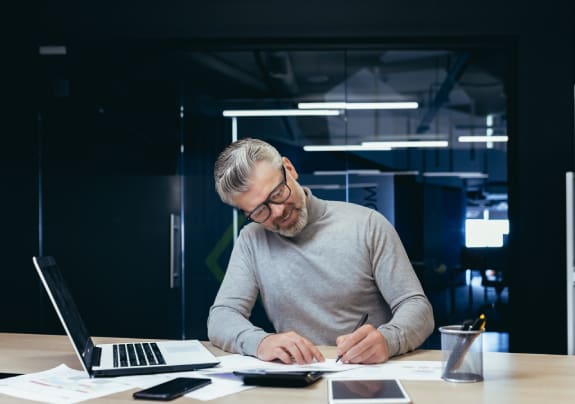 Invoice Factoring: Invoice factoring allows companies across numerous industries to get a cash advance based on a percentage of their unpaid invoices' value. Depending on the industry, 1st Commercial Credit offers advances of up to 97% of the invoice face value upfront. The factoring company will then handle collecting payment from your customers. Once your customers have paid their invoices, you will be reimbursed the remaining percentage of the invoice value (minus a small factoring fee).

Accounts Receivable Loans: An accounts receivable loan allows companies to select which invoices they would like to submit to 1st Commercial Credit for early payment. In contrast to invoice factoring, companies are advanced the full invoice amount instead of just receiving a percentage of the invoice value. Lower financing rates and the fact that these transactions do not affect a company's debt ratio make this service different from a traditional loan.

Government Receivables Financing: Companies can borrow money for payroll and growth using their receivables from local, federal, and state government contracts as collateral. Companies will be advanced a percentage of the unpaid invoice balance, enabling them to cover essential operating and business expenses while they wait for their government contract to pay out.

Asset-based lending – This financing option involves using your company's assets as collateral for a loan. These assets are typically equipment, property, inventory, or accounts receivables. Companies usually must commit most of their receivables for this type of financing. In addition, asset-based lending is generally not as flexible as invoice factoring regarding which invoices can be submitted.
With accounts receivable financing being their primary service, this company boasts low factoring rates (0.69% to 1.59%), no upfront fees, and factoring facilities from $10,000 to $10 million. In addition, 1st Commercial Credit requires no financials, offers a fast approval process, and has a 3- to 5-day initial setup duration.
1st Commercial Credit Location Details
1st Commercial Credit proudly serves the United States, the United Kingdom, and Canada. 
Their Canadian Office is run out of Toronto and is located at: 1 Yonge Street, Suite 1801, Toronto, Ontario, M5E 1W7
Alternatives to 1st Commercial Credit
Canada has no shortage of factoring companies to choose from; however, finding the right factor to partner with can be a challenge. You should feel comfortable that the factoring company handling your invoices understands your industry, your clients, and exactly what your business needs. 
Make an informed decision by learning more about the factoring companies in your area and how to tell if they are the right fit for your financing needs with this Factoring Guide. Alternatively, take the guesswork out of choosing a factoring company altogether and let Factoring Companies Canada help you partner with the best factor for your company's specific needs.