Invoice Factoring for Furniture Companies
Furniture and Home Décor companies that manufacture, distribute, or sell furniture and other home furnishings often carry a lot of stock. It is natural to the business but can be a risk, particularly when a large order is placed, but the client requests that delivery and payment be delayed as a project is not complete. 
Are you struggling to meet your short-term obligations? Do you have established clients, but your cash flow is negatively impacted because they delay delivery and payment or pay 30, 60, and even 90 days after receiving your invoice? Factoring is a reputable business funding alternative. Sell your accounts receivable to us, and we will provide you with capital. We pay a large percentage of your invoice upfront for work already completed.
Furniture Factoring vs. Bank Loans
Bank loans are approved based on your furniture company's operational and credit history. If the loan is approved, your company incurs debt that must be repaid over a set period, with interest. Factoring provides funding solely based on the credit strength of your clients. You incur no debt and pay no interest.
Top Challenges in the Furniture Industry
Modern furniture design. It is challenging to design furniture that accommodates the preferences of the different generations, whether Generation X or Boomers. 

Raw material sustainability.

Sustainability is becoming more important to consumers. Furniture companies try to repurpose unused furniture instead of using raw materials. 

Enhancing flexibility and inventory level. It is costly to be flexible, monitor inventory levels, and be ready for a quick change in production lines when necessary.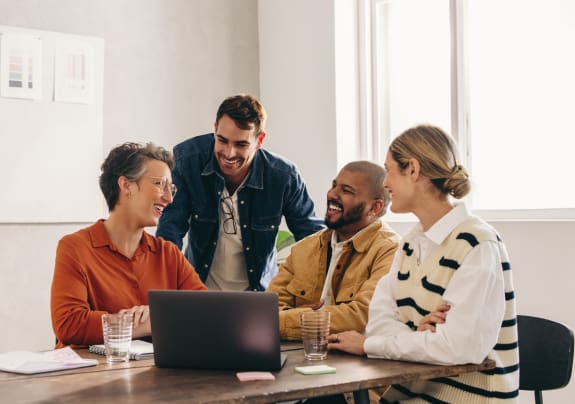 How to Run a Successful Furniture Company
There is always a market for quality furniture and other home furnishings, but it must be accompanied by excellent customer service, fair pricing, and efficient delivery services. You might not always have the capital to add new collections to your merchandise offerings, but a factoring company provides funding as soon as an agreement is reached.
Financing Options for Furniture Companies
BDC small business loan.

For a Business Development Bank of Canada (BDC) small business loan, you must have a good credit history and generate revenues for at least 24 months.

Bank loan.

Bank loans are a traditional funding source, but they can be difficult to secure, and the application process is burdensome and lengthy.

  

Invoice factoring. The size of your furniture company is irrelevant with invoice factoring, only the credibility of your customers. Invoice factoring fast-tracks the income tied to slower-paying customers. The factoring company advances the largest portion of your invoice upfront once its verification process is completed and holds the invoice as collateral. Once the debtor pays the invoice in full, the amount held in reserve is paid to you, excluding the factoring company service fee.
Get Your Free Factoring Quote
GET YOUR FREE FACTORING QUOTE