Fuel discount cards from a factoring company can provide businesses with a range of benefits and features. Whether you're an owner-operator or are running a large fleet, fuel discount cards can help you to reduce the ever-rising fuel expenses that are an integral part of your costs. Here are the benefits you can expect when you make use of fuel discount cards.
Discounted Fuel Prices
The primary motivation to get a fuel discount card is to get good prices on gasoline and diesel. It is possible to achieve savings of up to 40 cents per gallon. You also pay the cash price, meaning you eliminate the transaction fees that would normally arise when paying by credit card. You can reduce your operating costs and improve profitability.
Wide Network of Fuel Locations
Fuel discount cards are not only about lower fuel prices. There are several other benefits too. For one, they can help you access a wide network of fuel stations, allowing your drivers to refuel, and enjoy the same discounts at many convenient locations across the country.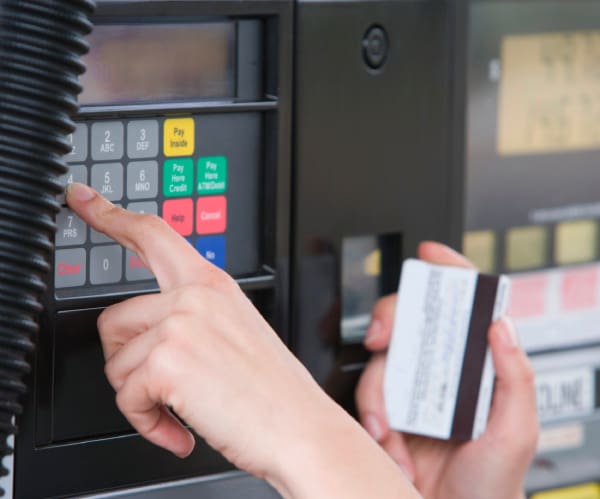 Easy Tracking and Reporting
With fuel discount cards, you can get centralized billing and other tracking and budgeting benefits, enabling you to keep tight control over how much is spent, by whom, and for what purposes. Each expenditure is accounted for, and you can closely watch your fuel budget.
Enhanced Security
The traceability functions, together with other security settings, monitoring, and limitations, enable you to prevent fraud and other abuses of your company's fuel discount cards. Each card is tied to one specific driver and requires a PIN. You can also get real-time reporting to flag any suspicious transactions immediately. In addition, you can set transaction limits on each card. If a card is lost or stolen, you can instantly deactivate or cancel it.
Customized Billing and Payment Options
You can set your own preferences regarding billing and payments. Change the billing frequency and make arrangements for payments that suit your budget and timelines.
Contact us for a factoring rate quote today.
Get Your Free Factoring Quote
GET YOUR FREE FACTORING QUOTE