Newfoundland and Labrador Factoring Companies
Newfoundland and Labrador is a province that is experiencing surprising economic growth. Businesses in this Atlantic province need a financial helping hand on occasion to fuel their growth and transformation. Invoice factoring is a service that offers fast and easy financial aid to growing companies at reasonable rates and fees. Avoid the delays and risks posed by slow cash flow by simply selling your invoices to a factoring company.
Invoice Factoring Services in Newfoundland and Labrador
Invoice factoring is not a loan and does not require a client to have an excellent business record. A company can simply sell its receivable invoices to a factoring company. The factoring company then advances 80-90 percent of the invoices' total value within a few days of approval. The client does not incur any debt at all.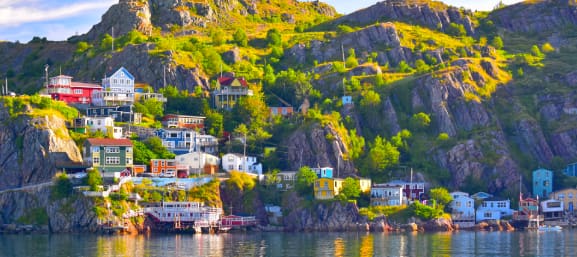 Accounts Receivable Financing in Newfoundland and Labrador
Invoice factoring is one effective alternative to conventional loans that businesses can access in Newfoundland and Labrador. Other alternatives include:
Newfoundland's and Labrador's Business Economy
Newfoundland and Labrador makes up about 1.5% of Canada's economy, i.e. an annual GDP of about $34.2 billion. The total value of exports of goods and services from Newfoundland and Labrador, to international and inter-provincial destinations, increased by 17.3 percent. It is showing remarkable growth, with an increasing number of successful companies in the following sectors:
Browse our Factoring Guide to find more information on invoice factoring and choosing the best factoring solutions in Newfoundland for your business.
Get Your Free Factoring Quote
GET YOUR FREE FACTORING QUOTE