An online portal service is one of the many advantages of using factoring services. It is a web-based service offered by factoring companies to help businesses manage their accounts, track and upload invoices, view statements, and much more. Online portals are beneficial for every industry. If you want an easier way to do business and manage your payments, ensure you choose a factoring company with an online portal service.
Benefits of an Online Portal Service
If you use an online portal service from a factoring company, you can receive the following benefits:
Quick and convenient access to account information –

There's no need to contact HR teams to access account information. With an online portal service, your business can receive access to account information whenever you need it and from anywhere in the world. In addition to this, your customers can also access their accounts easily. As long as there is an internet connection, the web-based portal will be available to you.

More secure payments –

With web-based portals, your business receives a more secure platform to make online payments. Since there is no need for manual payment processes, the risk of human error is substantially reduced. By choosing a factoring company with secure online portals, you and your customers will receive a safer way to pay accounts and avoid fraud.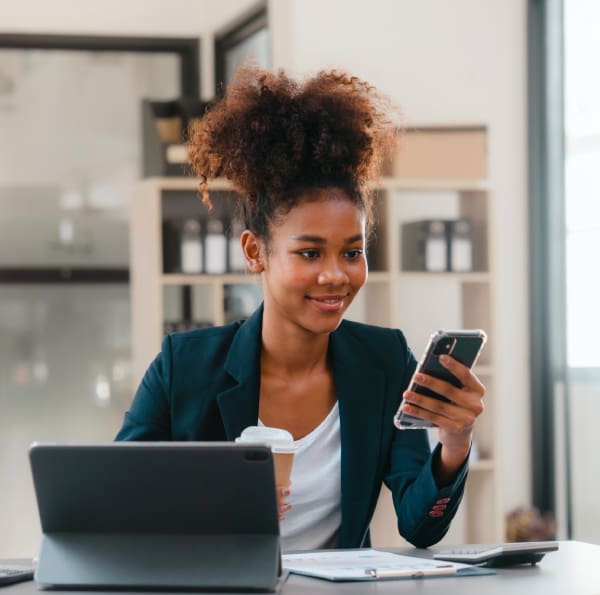 A secure way to store documents –

Online portal services also provide a secure location for your business to store important documents. Since documents are stored online, they can also be easily accessed and managed whenever needed.

Real-time updates –

An online portal service is faster than manual processes and can provide real-time updates. Your business can receive the status of payments and invoices as soon as it becomes available. With real-time updates, your business can stay on track with finances and ensure payments are up-to-date.

Improves communication with factory companies – Using a factoring company can sometimes be overwhelming. With an online portal service, you can easily message and communicate with your factoring company whenever you need it, making it easier for your business to receive assistance when needed.
If you are looking for a factoring company with an online portal service, contact us for a factoring rate quote.
Get Your Free Factoring Quote
GET YOUR FREE FACTORING QUOTE