Saskatchewan Factoring Companies
Saskatchewan is a province with many opportunities for small and medium-sized businesses as well as large corporations. Every business needs a helping hand with finances from time to time. Factoring enables companies to fill temporary gaps in cash flow and fund activities such as expansion, inventory purchases, and equipment upgrades. Many agricultural and mining enterprises and other thriving businesses have called upon invoice factoring companies to come to their aid in times of financial need.
Invoice Factoring Services in Saskatchewan
Invoice factoring is an easy financial solution for companies which may experience difficulties in securing loans from conventional banking institutions. Instead of receiving a loan and thus raising debt, businesses sell their receivable invoices to a factoring company which, in turn, advances a percentage of the total face value of the relevant invoices. The balance is then paid to the company after the outstanding amount has been collected from the client, and after the factoring company takes a factoring fee for itself. 
In order to qualify for factoring, Manitoba businesses do not need to have flawless credit records – rather, it's their clients' credit records that count. Factoring clients must generally have: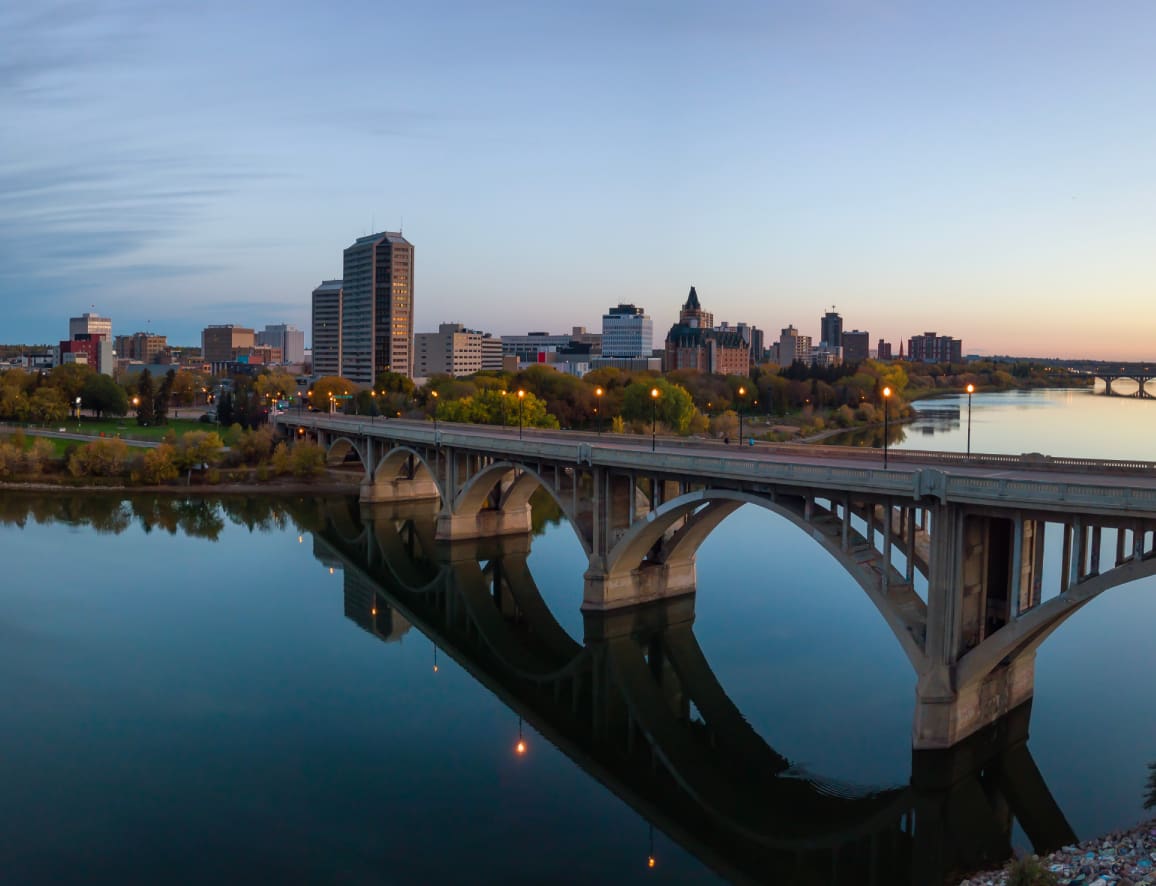 No existing liens on their receivables

Good, creditworthy clients
Accounts Receivable Financing in Saskatchewan
Other financing options in Saskatchewan include the following:
Small Business Loans in Saskatchewan
Small businesses are essential to the overall economic prosperity of Saskatchewan, but these businesses sometimes need help securing their positions so they can continue to help build and boost the economy. Small business loans are not always easy to acquire from major banks, but other options are available. Many of the same companies that offer factoring solutions can also provide small business loans. 
Saskatchewan companies looking for small business loans need to fill the following criteria:
Incorporated business (recognized by the government of Canada) 

$100,000+ in business income annual revenue 

610+ personal credit score
Saskatchewan's Business Economy
Saskatchewan is extremely diverse in natural resources, which form the core of its economy. Its primary commodities include:
The province's GDP averages around $75-80 million.
Browse our Factoring Guide to disover more information about invoice factoring and how to choose the best factoring solutions in Saskatchewan for your business.
Get Your Free Factoring Quote
GET YOUR FREE FACTORING QUOTE