Invoice Factoring for Freight Brokers
As a freight broker, there are times when you will require financing to expand your operations or cover urgent expenses like paying carriers. However, if you're experiencing cash flow issues, obtaining a bank loan can be difficult. Invoice factoring provides an alternative funding solution. With invoice factoring, you can receive the funding you need to keep your business afloat and grow your operations without taking out a bank loan.
Freight Brokers Factoring vs. Bank Loans
By taking advantage of factoring companies, freight brokers can pay their carriers faster while still staying ahead of other business costs.
Some benefits you can receive from freight broker factoring services include:
Invoice factoring requires a small factoring fee. Unlike a bank loan, you won't pay high-interest fees every month for the funds you receive.

Most freight brokers can qualify for freight factoring. The factoring company will be more concerned with how creditworthy your clients are than your personal or business credit history. 

With freight factoring, you can receive funds within the first few days. Bank loans, however, can take a while to process funds into your account due to the lengthy approval process.

You can receive additional services such as collections, carrier and shipper credit assurance, and accounts receivable management.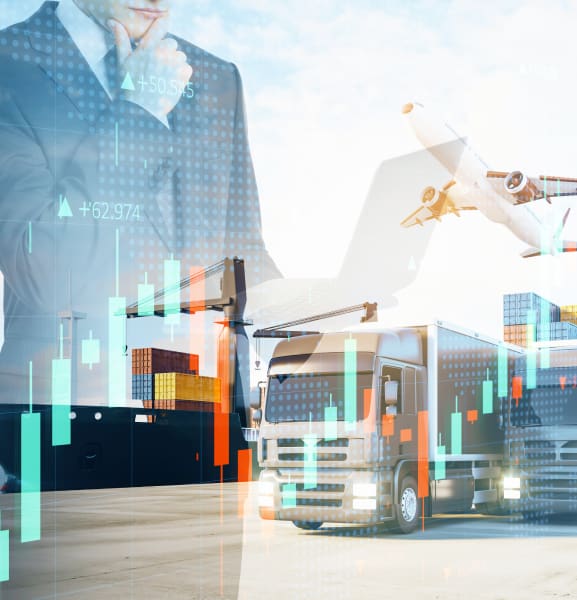 Top Financial Challenges in the Freight Broker Industry
Risk of not getting paid: Freight brokers rely on cash flow to keep their trucks on the road. Clients that pay late or don't pay at all puts them at risk of falling into debt.

Finding and retaining talent: In a highly competitive workforce, freight brokers need to find the most qualified staff and provide them with a good salary to retain the talent they need.

Developing a customer base: customer relationships are important. Freight brokers need to develop a healthy relationship with each carrier and shipper they interact with.
How to Run a Successful Freight Broker Company
Calculating your business expenses is essential to becoming a successful freight broker company. You must ensure you have the right resources, equipment, and personnel to facilitate loads. Licensing is also essential to running a freight company that your clients can trust.
Understanding the costs involved and obtaining the capital needed will help you get your business off the ground and headed toward success.
Financing Options for Freight Brokers
Financing can be difficult if you are a start-up or growing your freight broker company. Bank loans can be difficult to obtain and require more cash from you in the long term than you can likely afford. Invoice factoring will provide you with the funding you need without the long-term commitment of high-interest rates.
Simply sell your unpaid invoices to a freight factoring company, and they will provide you with the funding you need. The factoring company will assist you with collecting the money owed to you, and you can request funding whenever you require it. You can use the funding to obtain more trucks, grow your business, or find and retain new talent to ensure the success of your freight company.
Request a quote to find the best factoring company for your freight brokerage.
Get Your Free Factoring Quote
GET YOUR FREE FACTORING QUOTE