Equipment Leasing and Financing for Trucking Companies: Features and Benefits
Do you need to acquire, replace, or upgrade your equipment? Are you looking to expand your operations, but the cost of new equipment is holding you back? Equipment financing is a quick, cost-effective solution that can help your business get the equipment you need without all the stringent requirements of a bank loan and with less risk.
Equipment financing (or equipment leasing) gives your business the opportunity to buy the equipment you need but haven't been able to get due to cash or credit limitations. With equipment leasing, instead of purchasing a costly piece of equipment outright, you are essentially renting it, and the equipment itself is used as collateral to secure the loan. So, if you default on your payments, the lender will take the equipment back. However, another form of equipment financing involves using your existing high-value equipment as collateral to secure funding for other business expenses. So, instead of getting equipment, you are getting working capital. The type of equipment financing you choose simply depends on your needs.
Equipment leasing and financing services can help increase your working capital, improve your operations, and sustain long-term growth within your business, among many other benefits. Here's how:
Flexibility
The type and amount of equipment a business needs, and the duration of the lease, can be customized with equipment leasing and financing. In this way, businesses can better match their equipment needs with their financial resources and business goals.
Cost-Effective Financing
Upgrading or purchasing equipment through leasing is often cheaper than purchasing an expensive piece of equipment outright. Plus, it is more convenient for companies operating with lower profit margins and those that need to frequently upgrade or replace their equipment because instead of taking a massive chunk out of your capital at once, you are spreading out cost into smaller, more affordable monthly payments.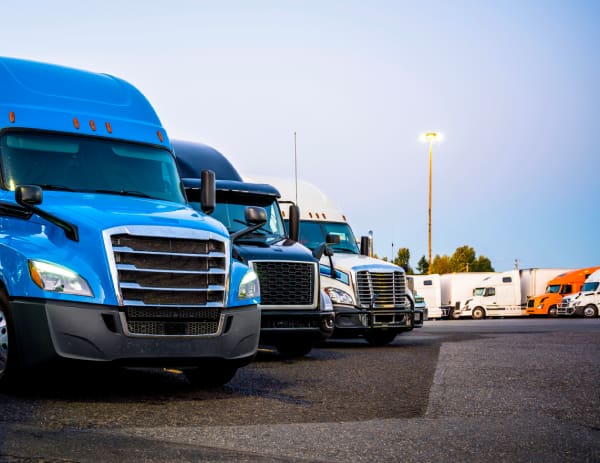 Customized Payment Plans
Many factoring companies that offer equipment financing offer customized payment plans to their customers to help ensure that you can meet your business needs with repayment terms that suit your individual needs, from the length of the contract to the amount for the monthly payments.
Tax Benefits
When it comes to equipment leasing, the monthly lease payments are usually 100% tax deductible. Deducting your lease payments as a business expense can help reduce your overall tax burden, improve your financial performance, and may even counterbalance the costs of the service.
The Ability to Upgrade Equipment
Equipment financing allows you to purchase or upgrade essential equipment for your business, whether it be vehicles, machinery, or trailers. This can be great for trucking companies that are looking to grow their fleets or manufacturers looking to expand their operations. This service makes upgrading equipment a lot more affordable, so it is especially useful for businesses that need to keep up with ever-changing technology or industry standards. 
Equipment leasing and financing can be the solution you need to easily upgrade or purchase equipment as your needs change. It is fast, flexible, and affordable, plus many factoring companies offer this service, so you can benefit from the invoice factoring services and obtain additional funding for your equipment all from one lender. 
If you're investigating equipment leasing or financing, you need to partner with a lender that understands your industry. Factoring Companies Canada has compiled a list of the best industry-specific factoring companies in the area to make it easier for you to compare and select the best one to partner with. 
Browse our Factoring Guide or request a quote today!
Get Your Free Factoring Quote
GET YOUR FREE FACTORING QUOTE