Invoice Factoring for Technology Companies
Invoice factoring for technology companies is a financial service that works to close the gap between delivering your product or service and the 30, 60, or even 90 days' wait for payment from your clients. 
Despite your great ideas, strong business plans, and even a solid pipeline of clients, it is not uncommon for tech companies to face cash-flow challenges. Long waiting times for clients to pay their invoices is one of the leading causes of cash flow issues. Invoice factoring can help solve this problem.
Technology Factoring vs. Bank Loans
Bank loans and other traditional funding sources:
Require long credit histories or extensive collateral – thereby excluding many tech start-ups

Charge a high rate of interest

Take a long time to process and approve.
In comparison, technology factoring is a funding solution that:
Evaluates each application based on your customers' credit record instead of your own

Pays out within 24 – 48 hours

Is affordable, flexible, and convenient.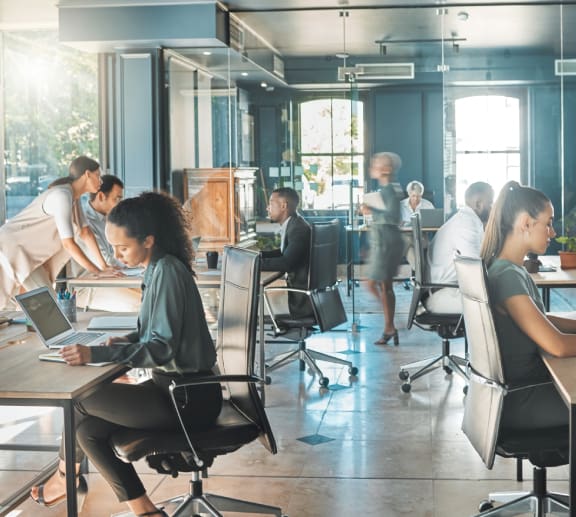 Top Financial Challenges in the Technology Industry
As exciting as the technology industry is, there are various challenges you may be facing:
Strategic Uncertainty
Over and above the universal uncertainty of a post-pandemic world, technology companies operate in a lightning-paced, ever-changing, and uncharted environment.
Funding Access
Most financial institutions are conservative and risk-averse. This is at odds with the nature of the tech industry.
Hypergrowth
Few industries change as quickly as technology. Companies start up quickly, and systems and applications that were not known last year can dominate the tech scene today. To keep up with the competition, companies work at a very rapid pace.
How to Run a Successful Technology Company
Follow these steps to start a successful tech company:
Hire engineers to develop that and grow with you

Take advantage of technology partners

Hire non-engineers to manage sales and customers.
Financing Options for Technology Companies
Whether developing and selling software, mobile apps, or consulting services, you have the following funding sources:
Government programs that encourage and assist technology transfer from academia to businesses.

Debt, such as bank loans.

Equity – cash (invested by a third party) or sweat (time and effort stakeholders put into the business without any cash compensation) – in exchange for a share in the ownership of your firm.

Factoring involves selling your accounts receivable to a factoring company in exchange for almost immediate payment of most of the invoice amount.
When your client pays the invoice, it is to the factoring company as per the original payment terms. You then receive the balance less a predetermined factoring fee.

This business finance technique is a powerful tool for tech company owners struggling to obtain a loan or if your business has high receivables but low credit ratings. By allowing your technology company to borrow money against future receivables, you can use the cash-flow injection to pay staff, cover overhead expenses, or take on larger clients and clients with longer payment terms.
Look for a factoring company with experience working in the tech industry. Due to the rapid growth of the technology sector, you want to work with factoring professionals who are flexible and can tailor a factoring program for you that will meet your needs both today and in the future.
Want to get started with factoring services for technology companies? Request a factoring rate quote today.
Get Your Free Factoring Quote
GET YOUR FREE FACTORING QUOTE