Invoice Factoring for Pallet Manufacturers
Pallets are the foundation of the global supply chain. They protect products, improve worker safety, reduce loading times, and make logistics more efficient. Managing cash flow can be challenging when you need to buy lumber urgently, and corporate clients demand flexible payment terms as a condition of awarding a contract.
Are you struggling to meet your short-term liquidity needs? Do you have established clients, but your cash flow is negatively impacted because they pay 30, 60, or even 90 days after receiving your invoice? Factoring is a reputable business funding alternative. Sell your accounts receivable to an invoice factoring company, and they will provide you with capital. Factors pay a large percentage of your invoice upfront for work you've already completed.
Pallet Factoring vs. Bank Loans
Bank loans are approved based on your pallet manufacturing company's operational and credit history. If the loan is approved, your company incurs debt that must be repaid over a set period, with interest. Factoring provides funding solely based on the credit strength of your clients. You incur no debt and pay no interest.
Top Challenges in the Pallet Manufacturing Industry
Input costs:

Due to labor shortages, wages must increase to maintain or attract talent. Lumber shortages result in higher materials costs. 

High product demand:

Pallets are not returning to the market, and manufacturers struggle to meet backorders. Invoices cannot go out until the product is delivered, blocking the income stream.  

Solvency: It is challenging to stay solvent when you have to wait 30, 60, or 90 days for your company invoices to be paid while you have monthly materials, labor, and other expenses.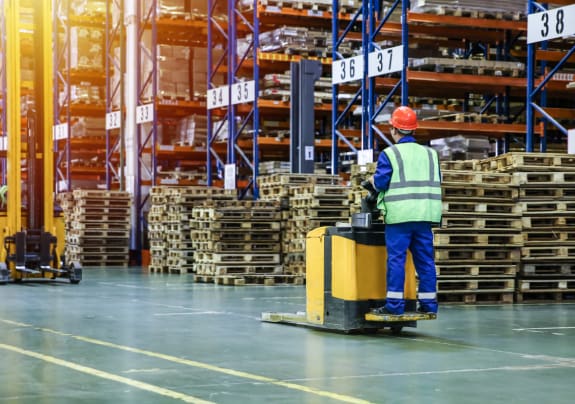 How to Run a Successful Pallet Manufacturing Company
Keeping sufficient raw materials such as timber and resin in stock is vital to the continued success of a pallet manufacturing company, as is maintaining relationships with clients. Ask logistics managers to communicate their needs far in advance to improve your stock management and planning.
Financing Options for Pallet Manufacturing Companies
Bank loan.

Bank loans are a traditional funding source, but they can be difficult to secure, and the application process is burdensome and lengthy.

  

Equipment financing.

The capital can only be used to purchase business-specific equipment, and upfront costs are high. 

Invoice factoring. The size of your pallet business is irrelevant with invoice factoring, only the creditworthiness of your customers. Invoice factoring fast-tracks the income tied to slower-paying customers. The factoring company advances the largest portion of your invoice upfront once its verification process is completed and holds the invoice as collateral. Once the debtor pays the invoice in full, the amount held in reserve is paid to you, excluding the factoring company service fee. 
Get Your Free Factoring Quote
GET YOUR FREE FACTORING QUOTE