Invoice Factoring for Maintenance Companies
The maintenance services industry is growing as commercial buildings, apartment complexes, and other facilities continue to outsource maintenance work. Established firms are taking on more customers, and new maintenance businesses are signing contracts with credible clients. If debtors delay payments, it has negative consequences for the maintenance contract holder.   
Are you struggling to meet your short-term liquidity needs? Do you have established clients, but your cash flow is negatively impacted because they pay 30, 60, or even 90 days after receiving your invoice? Factoring is a reputable business funding alternative. Sell your accounts receivable to a factoring company, and they will provide you with capital. Factors will pay a large percentage of your invoice upfront for work you've already completed.
Maintenance Factoring vs. Bank Loans
Bank loans are approved based on your maintenance company's operational and credit history. If the loan is approved, your company incurs debt that must be repaid over a set period, with interest. Factoring provides funding solely based on the credit strength of your clients. You incur no debt and pay no interest.
Top Challenges in the Maintenance Industry
Inventory:

Global markets can affect the availability of inventory, such as machinery. 

Profit:

Profit margins are tight when you do maintenance in a competitive industry with high health and safety standards. 

  

Solvency: It is challenging to stay solvent when you have to wait 30, 60, or 90 days for your company invoices to be paid while you have fixed monthly operating costs.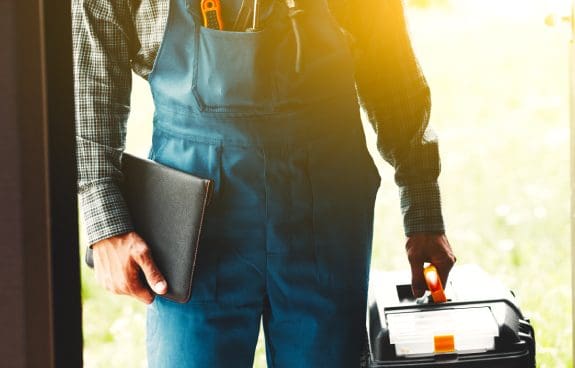 How to Run a Successful Maintenance Company
As the owner of a maintenance company, you know what is required to run a successful business. Continuous training, whether in health and safety or machine use, might be mandatory when you work for commercial clients and could require capital you don't immediately have access to. A factoring company provides funding as soon as an agreement is reached.
Financing Options for Maintenance Companies
Bank loan.

Bank loans are a traditional funding source, but they can be difficult to secure, and the application process is burdensome and lengthy.

  

Alternative financing.

If your business does not qualify for a bank loan, you can consider alternative financing. However, the fees and interest rates are high, and repayment terms tend to be short.

 

Invoice factoring. The size of your maintenance business is irrelevant with invoice factoring, only the credibility of your customers. Invoice factoring fast-tracks the income tied to slower-paying customers. The factoring company advances the largest portion of your invoice upfront once its verification process is completed and holds the invoice as collateral. Once the debtor pays the invoice in full, the invoice amount held in reserve is paid to you, excluding the factoring company service fee.
Get Your Free Factoring Quote
GET YOUR FREE FACTORING QUOTE