Invoice Factoring for Machine Shops
Machine shops cut, fabricate, and finish instruments, tools, and parts used in every industry. A lot of pressure is often placed on the shops to complete an order on short notice, and this might require staff to work overtime, which becomes problematic when the monthly budget is insufficient. 
Are you struggling to meet your short-term funding needs? Do you have established clients, but your cash flow is affected because they pay 30, 60, or even 90 days after receiving your invoice? Factoring is a reputable business funding alternative. Sell your accounts receivable to an invoice factoring company, and they will provide you with an instant advance on the invoice balance. 
Factoring companies pay a large percentage of your invoice upfront, and it is debt-free because you are simply getting an advance on money already owed to you for work you've completed. The factor will handle collections, and your clients will settle their outstanding balances with the factoring company.
Machine Shop Factoring vs. Bank Loans
Bank loans are approved based on your machine shop's operational and credit history. If the loan is approved, your company incurs debt that must be repaid with interest over a specific period. Factoring provides funding based on the credit strength of your clients. You incur no debt and pay no interest.
Top Challenges in the Machine Shop Industry
Machines break down.

Machines tend to break down when jobs are queued with strict deadlines, which could result in losing the contract or expensive machine repairs.   

Keeping on schedule.

Schedules go off track when clients change the design or quantity of their order on short notice or machines break down.  

Reducing delivery time.

Design, programming, inventory control, personnel, and automation play a role in reducing delivery time. Keeping up with the latest design software can require funds not budgeted for.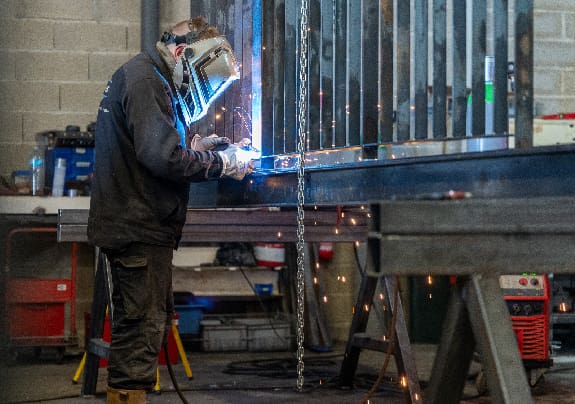 How to Run a Successful Machine Shop
Know how to use your machines, look after your tools by keeping them clean, and they will work for a long time. Be willing to work weekends or evenings for difficult parts orders bigger establishments cannot respond to immediately. When you are ready to expand, a factoring company can provide funding as soon as an agreement is reached.
Financing Options for Machine Shops
Equipment vendor financing.

Use financing provided by the equipment vendor if you prefer staying up to date with the latest fabricating technology and want a longer warranty. 

Specialty Finance Companies (SFCs).

Available for newer businesses and those facing an uncertain future. Stiff repayment penalties are charged.

 

Invoice factoring. The size of your machine shop is irrelevant with invoice factoring, only the creditworthiness of your customers. Invoice factoring fast-tracks the income tied to slower-paying customers. The factoring company advances the largest portion of your invoice upfront once its verification process is completed and holds the invoice as collateral. Once the debtor pays the invoice in full, the amount held in reserve is paid to you, excluding the factoring company service fee.
Considering invoice factoring for your machine shop? Request a machine shop factoring quote today.
Get Your Free Factoring Quote
GET YOUR FREE FACTORING QUOTE