Invoice Factoring for Wholesale Distributors
Reduce financial stress and increase cash flow with invoice factoring. Wholesale distributors need constant cash flow to cover operating costs and purchases. Invoice factoring helps the wholesale and distribution industries by allowing businesses in need of quick capital to sell their unpaid customer invoices to a factoring company in return for upfront cash.
Instead of relying on a bank or middleman to provide you with funding, invoice factoring will ensure you receive quick funding to avoid debt and stay competitive in the wholesale business.
Wholesale Distributors: Factoring vs. Bank Loans
Unlike a bank, invoice factoring provides you with the following benefits:
Quick cash flow without the lengthy approval process.

A steady flow of cash whenever you need it.

Additional services such as collections and account management.

You will not be charged any interest on the money you receive.

A small factoring fee rather than bank fees.

No credit checks are needed from your business as long as your clients or customers are credit-worthy.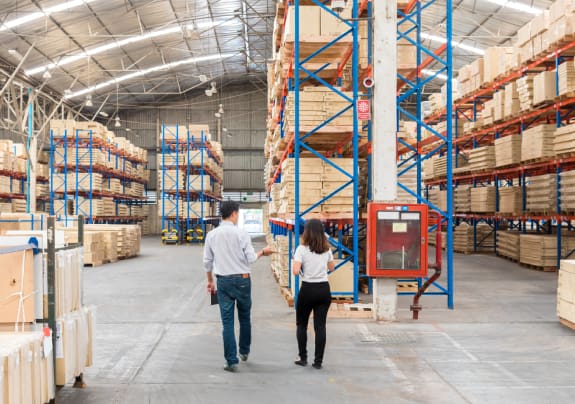 Top Financial Challenges in the Wholesale Distributor Industry
Some challenges the wholesale distributor industry faces include:
Staying competitive in a tough market. Funding is constantly needed to make purchasing decisions and distribute products.

Inventory shortage. Keeping up with customer demand can be difficult if funding is not sufficient.

Profitability. It can be difficult to see a profit when you're waiting on clients to pay you for your services.
How to Run a Successful Wholesale Distributor
In a competitive market, your business needs to keep up with supply and demand. You need to know the status of your stock and when to order more at all times. Managing your cash flow is essential for this and the success of your business. You need to stay on track with outstanding payments and follow up with clients regarding unpaid invoices. 
With invoice factoring, you'll be able to easily keep up with invoices as the factoring company collects payment for you.
Financing Options for Wholesale Distributors
Obtaining funding for your wholesale distribution business can be difficult if you have a startup business. A bank loan will provide you with funding, but you will have to pay interest over a few years and bank fees. The long-term commitment may not be best if you're looking to grow and expand your company in the future. 
Factoring is a convenient, flexible, and affordable financing solution that is a great alternative to a bank loan. Many factoring companies will allow you to choose how many invoices you would like to submit, you get payments within two business days, and you won't go into debt.
Request a quote to receive more information on invoice factoring for wholesale distributors.
Get Your Free Factoring Quote
GET YOUR FREE FACTORING QUOTE