Invoice Factoring for Motor Carrier Companies
Motor carrier companies have a lot to cover, such as fuel, insurance, maintenance, and payroll. Invoice factoring for motor carrier companies is a method used to help these companies pay off their expenses and stay out of debt. Factoring is an affordable and simple financing method for trucking or freight companies to obtain funding and discounts to increase their cash flow without a bank loan.
Motor Carrier Freight Factoring vs. Bank Loans
Motor carrier factoring has more benefits than a bank loan. For example:
There are no startup or bank fees.

Easy funding approval as there are no credit checks.

Additional benefits, such as fuel cards that give your carriers a fuel discount.

Same-day funding for your invoices, rather than waiting for bank approval

In contrast to bank loans, we can fund up to 100% of your invoices.

There is no long-term commitment.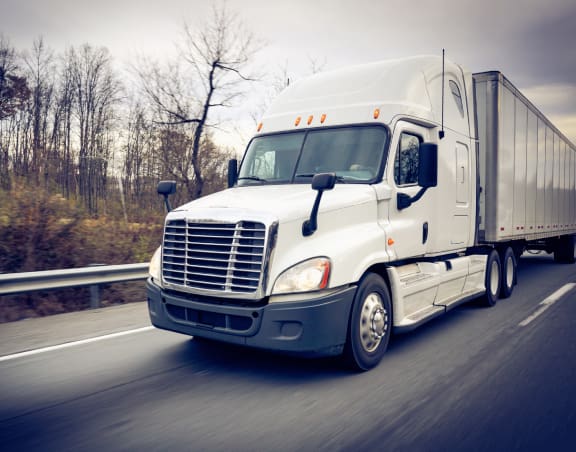 Top Financial Challenges in the Motor Carrier Industry
There are many challenges that the motor carrier industry faces, but the main three challenges for this industry include:
Cash flow management: If customers are slow to pay their invoices, it can affect the cash flow needed for shipping or fuel.

Profit management: It's hard to make a profit with slow-paying clients. The industry requires a constant source of funding to make up for losses.

Funding fuel: Fuel prices are constantly fluctuating. If prices rise, it presents a challenge to businesses trying to make a profit.
How to Run a Successful Motor Carrier Company
Ensure your business has a constant cash flow to lease the right equipment, pay truckers, and keep your business afloat during unpredictable times. If possible, obtain fuel cards and discounts so that you can keep up with the ever-changing fuel prices (factoring companies can offer these for a small fee). Most importantly, team up with a financial partner with experience in your industry who can help you with the unique challenges your business is facing.
Financing Options for Motor Carrier Companies
Apart from a bank loan that will leave you with a long-term commitment, there are many factoring solutions available for motor carriers. Freight factoring and asset-based lending are two financial options for obtaining funding. Many factoring companies also offer fuel programs, including discounts on fuel. 
Request a quote for help finding the best freight factoring companies for motor carriers.
Get Your Free Factoring Quote
GET YOUR FREE FACTORING QUOTE