Invoice Factoring for Trucking Companies
Trucking companies have to keep their fleet on the road. Invoice factoring for trucking companies helps them when they are experiencing financial difficulties, high demand, and high fuel prices. With invoice factoring and freight factoring solutions, your business will never be left without funding. Simply sell your invoices to a factoring company and receive an advance to cover all your expenses.
Trucking Freight Factoring vs. Bank Loans
A bank loan has many disadvantages for trucking companies, including:
High-interest rates. Factoring companies do not provide high-interest rates; they charge just a small factoring fee.

No additional services. Factoring companies offer fuel programs for truckers, collection services, and even account management.

A limited loan amount. You will get what you can afford to pay back with a bank loan, but with factoring, you can receive up to 100% cash for your invoices.

Credit and financial history checks. A factory company will check the background of your clients, not your business.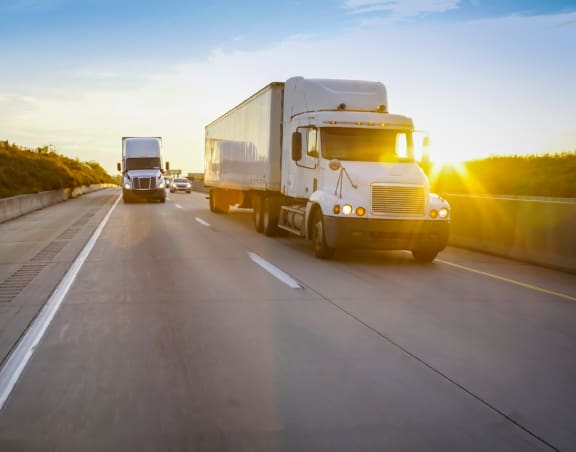 Top Financial Challenges in the Trucking Industry
The main challenges for the trucking industry include the following:
Cash flow management: It can be difficult to keep track of invoices when you have a lot of suppliers and clients to deal with. A factoring company can help you by taking over the collection of cash for unpaid invoices.

Bad debt can be costly for a start-up or growing business. If you acquire debt, this can set you back from reaching your financial goals. Funding is therefore needed.

Slow-paying clients: The slower your client pays, the less funding you have to keep your business afloat.
How to Run a Successful Trucking Company
To succeed in the trucking industry, you must ensure you keep track of your invoices and collect payments regularly. Even falling a few months behind on your expenses can cost you a fortune in the long term and lead your business into debt. Hiring the right factoring company can help you avoid falling behind and keep up with competitors.
Financing Options for Trucking Companies
Bank loans can offer you the funding you need, but they come with high-interest rates and a long-term commitment. If you need funding in a hurry, factoring solutions are the best choice. Truck and freight invoice factoring provides you with funding for your invoices, which will keep your fleet on the road. In addition to this, other factoring solutions, such as fuel programs, can help your truckers reduce the amount of fuel they use daily.
Request a quote to learn more about factoring for trucking companies.
Advancing Your Fleet with Tailored Factoring Solutions
Trucking companies often find themselves in need of immediate funding to keep their operations smooth, and this is where factoring for trucking companies comes into play. Among the various freight factoring companies, many offer tailored solutions to meet the unique needs of trucking and transportation companies. Unlike traditional financing methods, factoring allows trucking companies to get access to capital without waiting for clients to pay unpaid invoices. Here's how it works: You submit invoices to a factoring company and they provide you with an advance, typically within 24 hours, helping you cover your immediate expenses. 
Recourse and non-recourse factoring are the two main types of factoring solutions available. Recourse factoring, while the most common type of invoice factoring, makes your company ultimately responsible for the debt if your customer fails to pay. Non-recourse factoring, on the other hand, is a more secure solution as it protects your business from the risk of your clients' non-payment. This way, factoring can help sustain your cash flow, allowing you to focus on the core operations of your business. Whether you are a large trucking company or fall under medium-sized trucking companies, engaging with reputable factoring firms can aid in managing your invoice financing needs proficiently. This method of invoice factoring helps eliminate the stress of waiting on slow-paying clients, thus ensuring that your wheels keep turning without any financial hitches. Best trucking factoring companies also offer additional services like freight factoring services and truck factoring rates that cater to the specific needs of the transportation industry, thereby providing a holistic solution to the financial challenges faced by trucking businesses.
Request a quote to learn more about factoring for trucking companies.
Get Your Free Factoring Quote
GET YOUR FREE FACTORING QUOTE