Invoice Factoring for Temporary Staffing Companies
The popularity of staffing firms has grown exponentially in recent years. Companies are increasingly looking to hire temporary workers in order to better manage their costs. However, rapid growth and a lucrative market also mean increased competition, and the battle to stay ahead of the game is often hindered by how difficult payroll expenses make it to remain sustainable. 
With payroll being such a major expense in the industry, temporary staffing agencies need substantial cash flow to ensure that all their employees are paid on time. Invoice factoring for temporary staffing companies can help you secure the working capital you need to cover payroll costs, expand your recruitment pool, place better candidates, and cover any other operating expenses.
Temporary Staffing Factoring vs. Bank Loans
One of the most prevalent challenges for temporary staffing agencies is managing their cash flow in order to pay staff. Temporary employees are typically paid weekly, but the clients that staffing firms work with may have net 30 or net 60 payment terms. So it is up to the staffing agency to manage their capital in a way that allows them to meet payroll deadlines while they wait for client payments. This is where traditional loans and lines of credit fall short in terms of financing. Aside from the strict application requirements, even the most successful agencies may end up waiting months for their loan to be approved and eventually paid out. 
On the other hand, temporary staffing factoring allows staffing agencies to sell their open invoices to a third party for an advance on their value. Approval is almost instant, and the funds are typically paid out within as little as one to two business days. Invoice factoring for staffing agencies fills cash flow gaps by giving fast, steady working capital and financial freedom to take advantage of seasonal hiring spikes, recruit better candidates, extend more generous payment terms to clients, and still cover payroll without hassle. Plus, factoring fees are much lower than the interest rates on bank loans, making accounts receivable factoring a much more affordable option for staffing agencies.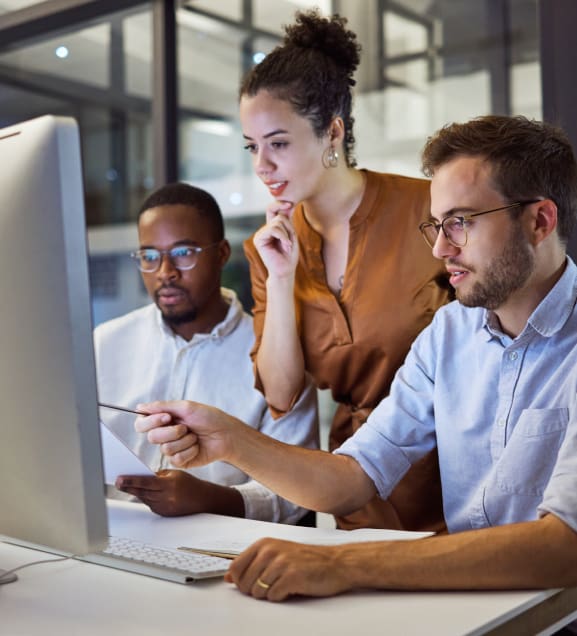 Top Financial Challenges in the Temporary Staffing Industry
Staffing firms face constant changes. New technologies, a limited supply of skilled workers, economic uncertainty, diversity initiatives, working remotely, high employee turnover rates, etc., are just some of the challenges they face. Aside from the frequent payroll challenges staffing agencies face, here are some of the biggest financial challenges facing staffing firms.
Candidate-Driven Market – Recruiting top-quality candidates is essential for the success of any staffing firm. However, the problem is that fewer quality candidates are available for the high number of available positions. Filling your candidate pool with people that have the right experience and skills is becoming more difficult than ever, and hiring the wrong candidate can be extremely costly. When you add in the control online job portals are giving job seekers in connecting with potential jobs, the digital switch in recruitment also poses a risk to staffing agencies. Ultimately, staffing firms will need to focus on creating the best candidate experience possible if they hope to attract job seekers – This means that they will need the cash flow necessary to pay employees on time, improve their processes, and implement measures to better test candidate compatibility.

Owner Time Pressure – Back-office functions (such as payroll, tax, or administrative duties) are putting a lot of time pressure on the owners of staffing firms. These manual tasks take a lot of time, and time is, as we know, money. Plus, none of these functions drive your revenue. As the owner of a staffing agency, your time would be much better spent focussing on recruitment and client acquisition than back-office tasks. So, finding ways to minimize the number of manual tasks in staffing firms is essential in saving both time and money.

Financial Uncertainty – The socio-economic challenges in the past few years have made financial uncertainty an ever-present problem. Interest rates are rising, there is historically low unemployment, and there is a looming recession – all of which are factors in an uncertain economic future. The best way to make it through these difficult financial times comes down to doing what you do and making sure that you do it better. Staffing agencies will need to put more effort into analytics in order to determine which recruiters, offices, and vertical lines are generating the most profit and should, therefore, be focused on more.
How to Run a Successful Temporary Staffing Company
Despite how the staffing industry has evolved over the years, the main goal of temporary staffing agencies remains the same – providing companies will skilled employees and qualified laborers to work on a temporary, temp-to-hire, or seasonal basis. When managed properly, a staffing agency can be very profitable and offers a lot of opportunities for growth; you just need to know a few basics:
Pick a niche and stick to it – With all the competition in the staffing industry, you have a much better chance of being successful if you niche down. Pick one area of focus and make yourself a master recruiter in that area, whether it be hospitality, medical, management, or any other industry. Choose your niche, figure out your unique selling point, and work on making your company the best staffing solution in that field.

Be a master match-maker – running a staffing company is more than just picking an employee and assigning them to a client. You need to ensure that both the employer and employee are happy with the match. You need to adequately test and keep track of the different employees' skills, qualifications, and work ethic and match them to the right client. This also means you will need to learn as much as you can about each of your clients, their needs, and what they are looking for in temporary employees.

Manage your cash flow properly – As mentioned above, growth can be a double-edged sword. You need to wait a month or more for your clients to pay you, but you still need to ensure that you have the finances to cover weekly employee salaries. You can get ahead of cash flow issues by building an emergency fund, creating and sticking to your budget, optimizing your processes, and finding ways to finance your payroll.
Financing Options for Temporary Staffing Companies
Small Business Loans – Small business loans are usually the first option companies investigate. However, like any traditional loan, the underwriting process requires piles of paperwork and can take anywhere from a couple of weeks to a couple of months. The pledge of collateral may make getting approved for a traditional loan difficult for staffing companies to be approved – not to mention the credit requirements. While it is a lower-cost option than unsecured financing, there is no guarantee that you will be approved for the amount of money you need to fulfill your operational requirements comfortably.

Unsecured Business Loans – Also known as a business cash advance, this short-term financing option is most commonly used by start-up staffing agencies because it does not require collateral. It does, however, require at least three months of bank statements. Companies that get approved can borrow up to 90 percent of their gross monthly sales.

Merchant Cash Advances – MCAs offer a fixed amount of money in exchange for a business's future sales. Repayments are a set percentage, so if you have a light month, your repayment for that month would be lower. To qualify, your staffing agency must be in business for at least six months, and you, the business owner, must have a credit score of 500 or higher. Unlike traditional bank loans, however, there is no collateral needed to get this kind of financing. That means it could be a good option for businesses without any assets. Keep in mind, this type of financing can be quite expensive, so it may not be suitable for start-ups or smaller businesses.

Staffing Factoring – Invoice factoring for temporary staffing agencies is a reasonable, flexible, and fast financing solution where staffing firms can sell their unpaid accounts receivable to a third party in exchange for a percentage of their value upfront. As factoring is essentially a business transaction and not a loan, it is debt-free and does not sully your balance sheets because you are simply getting an advance on money that is already owed to you. The factoring company will typically offer back-office support and collect payments on the invoices for you (your customers will make payments directly to the factoring company).
Once all of your clients have settled their accounts, the factoring company will reimburse you the remaining balance, less their fee. Factoring fees are low and designed to be competitive, plus you can factor as few or as many invoices as you would like. Qualifying is easy, even if you have poor credit, because the factoring company is more concerned with how likely your customers are to pay. 
If accounts receivable factoring sounds like a good option for you, you need to make sure you choose a factoring company that understands the ins and outs of the staffing industry, so they are equipped to handle the unique challenges your business faces. Find out how to compare industry-specific factoring companies using our Factoring Guide or request a quote through Factoring Companies Canada for help choosing the best staffing factor for your needs.
Get Your Free Factoring Quote
GET YOUR FREE FACTORING QUOTE