Manitoba Factoring Companies
Factoring companies in Manitoba cater to businesses in the province's leading industries, including:
Invoice factoring, and other factoring services, enable these businesses to finance those temporary gaps in cash flow that all companies have to deal with at one time or another. Many fledgling businesses in Manitoba's primary industries have turned to factoring to give them a financial boost during crucial times in their development.
Invoice Factoring Services in Manitoba
Invoice factoring is an easy financial solution for companies which may experience difficulties in securing loans from conventional banking institutions. Instead of receiving a loan and thus raising debt, businesses sell their receivable invoices to a factoring company which, in turn, advances a percentage of the total face value of the relevant invoices. The balance is then paid to the company after the outstanding amount has been collected from the client, and after the factoring company takes a factoring fee for itself.
In order to qualify for factoring, Manitoba businesses do not need to have flawless credit records – rather, their clients' credit records count. Factoring clients must generally have: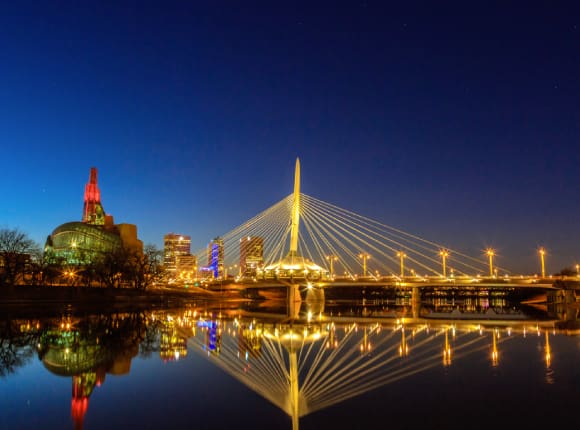 No legal or tax problems

No existing liens on their receivables

Good, creditworthy clients
Accounts Receivable Financing in Manitoba
Factoring businesses in Manitoba also offer a variety of other factoring services aside from invoice factoring. These include:
Small Business Loans in Manitoba
Factoring is one of the many forms that small business loans may take. Small business loans are often essential for a business's survival. They can help a company with many pressing needs, including:
Buying essential inventory

Filling gaps in cash flow
When acquiring financing is absolutely necessary for a business's growth, and banks will not grant any loans, small business loans from factoring companies are the perfect way for a business to fulfill its short-term financial requirements.
Manitoba's Business Economy
Manitoba's economy relies heavily on industries involved in primary production, such as agriculture, mining, oil, and forestry. Financial services also play an important role. Its largest employers are government and government-funded institutions, including crown corporations and public services like hospitals. The province's output is valued at roughly $71 billion per annum. 
Browse our Factoring Guide to find out what you should be looking for to choose the best factoring solutions in Manitoba
Get Your Free Factoring Quote
GET YOUR FREE FACTORING QUOTE