All modern businesses are navigating the competitive business landscape, and no matter what industry you are in, finding easier and cheaper ways to do this is essential to keeping your business profitable and giving you a competitive edge.
On the one hand, technology helps you do the same manual tasks more efficiently, cost-effectively, and quickly. On the other hand, mobile applications and software programs can also make it easier for you to manage the services you are subscribed to. For example, mobile applications offered by factoring companies can help you stay up to date with your account information and include additional features to help make your factoring experience a breeze.
Features of Mobile Applications for Factoring Companies
With invoice factoring, mobile applications offered by the factors can make the entire process a lot faster, easier, and more efficient for your company.
Convenient Access to Account Information
One of the main perks of a mobile application from a factoring company is that you will have access to your account information on the go, whenever and wherever you need it. You can view invoice and payment details, check other transactions, and even adjust your funding from your phone, tablet, or computer.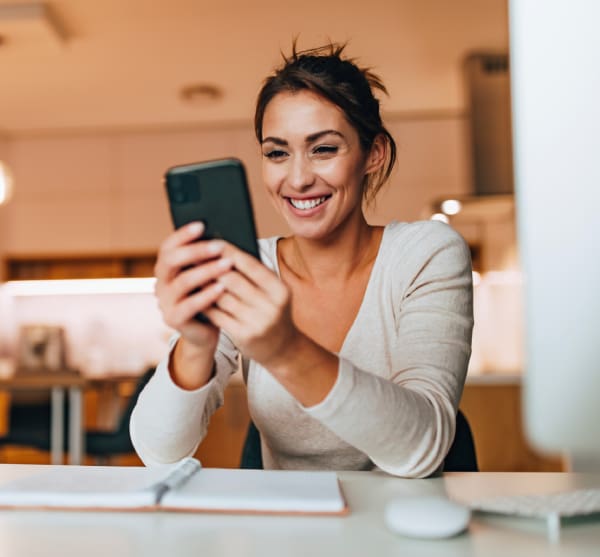 Secure Online Payments
Mobile apps also provide secure platforms for you to make online payments, eliminating the need for manual check processing while reducing the risk of fraud or mistakes.
Real-Time Updates
If the factoring company you partner with offers a mobile app, you can get real-time updates on the status of your invoices, allowing you to stay informed and make timely decisions about your finances.
Electronic Document Management
These applications also allow you to capture, format, store, and access important documents relating to your account, including invoices, contracts, or other financial records. With auto invoice creation features, you can also create invoices on the go, saving you time. Plus, if you want to submit more invoices for funding, you can do that through the app.
Improved Communication
By using a mobile application, businesses can easily communicate with their factoring company and track their account status through messaging and notifications – streamlining the factoring process and overall experience for your company.
Additional Benefits of Factoring Company Mobile Apps
Some of the other benefits of choosing a factoring company that has an app include:
Trucking companies can see a complete history of their loads in one place

Trucking companies can add or edit loads easily, provide delivery updates, and navigate to assigned loads using Google Maps features

Some apps will have credit check capabilities, so you can vet potential customers before you agree to do business with them

Secure logins ensure all your information is protected 

You can get faster funding by doing everything through your factoring mobile app
Much more than just helping you manage your factoring account, these apps are there to help ensure you are paid for your services faster and more efficiently. 
Explore our Factoring Guide to find out more about invoice factoring and what additional benefits, like mobile applications, various factoring companies offer. Alternatively, you can request a complimentary factoring rate quote!
Get Your Free Factoring Quote
GET YOUR FREE FACTORING QUOTE