Invoice Factoring for Consultant Companies
Invoice factoring for consultant companies allows you to receive payment for your invoices much faster than if you had to wait for clients to pay. This can be especially helpful if your consulting business is experiencing cash flow problems or needs to make large purchases or investments.
Consultant Company Factoring v. Bank Loans
A bank loan is a type of financial service in which a bank lends money to a borrower who agrees to pay the money back, with interest, over a set period of time.
On the other hand, invoice factoring is a financial service in which a company sells its accounts receivable to a factoring company at a discount in exchange for immediate cash. Factoring is typically used by businesses that need cash quickly and are unable to get traditional bank loans or do not want to take on more debt.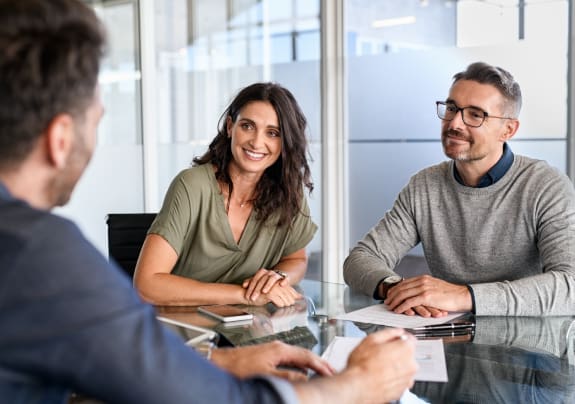 Top Challenges for Consultant Companies
While each consultancy is unique, there are three universal challenges consultant companies face:
1. Developing New Clients
Smaller consultant firms are finding it more and more difficult to compete with large, established companies for new clients.
Marketing, CRM, and other tools to level the playing field are expensive investments.
2. Keeping Up With Shifting Client Demands
As the landscape rapidly changes, client demands evolve. Disruptive business models, AI, and more competitors have all altered client expectations and purchasing practices.
3. Staying Profitable
Consulting companies rely on regular revenue but often have to wait 30, 60, or even 90 days for payment. Even if a consultant has a strong pipeline of projects, keeping up with fixed expenses during that interval can be difficult unless the company has a deep reserve of working capital.
How to Run a Successful Consultancy Company
As business and employment models have evolved in recent years, independent consultants and consulting companies have become increasingly common players across all industries. Consultants can specialize and excel in one area of expertise and work with a variety of companies.
Follow these tips to be successful in the industry:
Stay one step ahead at all times – from:
Staying up to date by constantly learning and improving and

Being meticulously organized, to

Knowing when to turn down work
Managing expectations, to

Leverage social media for external validation and referrals
Financing Options for Consultant Companies
The consulting industry will continue to be big business, but consulting firms must work smart. This is especially true when it comes to evaluating your funding sources:
Banks and other traditional loans are tedious to get – especially when your consultancy business is new. If you do qualify, their loans are accompanied by hard limits and interest.

Credit cards are suitable for short-term needs, but they come with exorbitant interest rates that rapidly escalate your debt.

Factoring gets consulting businesses paid quickly for the work they have completed, so they don't need to take out bank loans or incur debt to meet payroll and other obligations while waiting to be paid. As bank loans become harder to obtain, more consulting firms are turning to factoring because factoring companies will evaluate their applications based on their clients' creditworthiness, not their own assets or credit history. Factoring is a proven way to help consultants with today's expenses and tomorrow's growth.
Factoring companies ensure that your outstanding receivables don't slow down the growth of your consultancy:
You provide a consultant service and then submit the invoice to your client.

Sell the invoice to a factoring company, which almost immediately pays a percentage of the amount upfront (usually around 80-90%).

The factoring company then takes responsibility for collecting payment from your client. When the invoice is paid, you receive the balance minus a predetermined fee.
Finding a factoring company with experience in the consulting field is a must. You want to work with factoring professionals who are flexible enough to customize a factoring program that will help you stay profitable during current projects while also allowing for growth in the future.
Want to get started with invoice factoring for consultant companies? Request a factoring rate quote today.
Get Your Free Factoring Quote
GET YOUR FREE FACTORING QUOTE