Alberta Factoring Companies
Searching for the best factoring companies in Alberta? With the majority of Canada's natural gas and crude oil coming from Alberta, the oil and gas industry needs to continuously have funding to keep up with supply and demand. The agriculture, forestry, finance, mining, and manufacturing industries are also tied to the oil and gas sector. Where will businesses in these industries turn when they require funding? 
Factoring solutions can help with quick and simple funding solutions for businesses needing capital.
Invoice Factoring Services in Alberta
Why choose invoice factoring? Unlike a traditional bank loan, factoring provides quick access to funds without the need for lengthy fixed interest rates. Invoice factoring provides recourse or non-recourse factoring services where you sell your unpaid invoices to a factoring company for cash. You simply pay a small fee, but there are no interest rates on your payment. The factoring company receives payments when your customers or clients pay you back. It's simple, quick, and almost fully automatic.
Some other forms of factoring include payroll factoring, freight factoring, and spot factoring.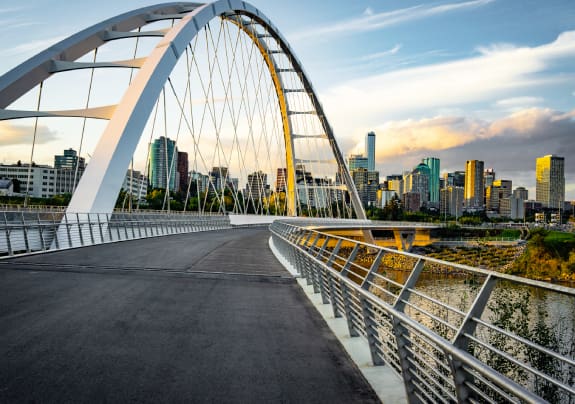 Accounts Receivable Financing in Alberta
Small Business Loans in Alberta
When you take out a business loan, a bank will often check your credit rating and financial history. If you are not having the best financial year, obtaining approval for a loan will be difficult, if not impossible. Invoice factoring doesn't look at your financial history. Factoring companies will look at the history of your paying customers and clients. As long as they pay back the factoring company, you can obtain a factoring line of credit.
Alberta's Business Economy
The oil and gas industries are certainly the largest contributors to Alberta's economy. There are, however, other successful industries, including agriculture, forestry, tourism, finance, and manufacturing. The energy industry has also seen growth throughout the previous few years, with imports and exports bringing in investments for the province. Regardless of the industry you are in, you can grow and profit in Alberta's business economy with the help of a factoring company. 
Don't let your business come to a halt. Browse our Factoring Guide to find out everything you need to know about invoice factoring and choosing the best factoring companies in Alberta.
Factoring companies in Alberta: