Invoice Factoring for Oilfield Services Companies
There is an endless demand for oil and gas. Invoice factoring for oilfield services companies helps them deliver a steady stream of service. Funding is often required if suppliers are delayed with payment. Invoice factoring provides the cash needed for operating expenses and overhead costs. No bank loan or endless credit checks are needed when you consult a factoring company.
Oilfield Services Factoring vs. Bank Loans
Here's why oilfield services factoring is more beneficial than a bank loan:
No credit checks or background checks are done by a factoring company. They will assess the creditworthiness of your clients instead.

Instead of waiting for bank approval, you can receive funding within a few days with a factoring company.

You can receive a large advance on your invoices rather than being limited by a bank loan maximum.

The factoring company often provides collection services, so you don't have to chase clients for payment.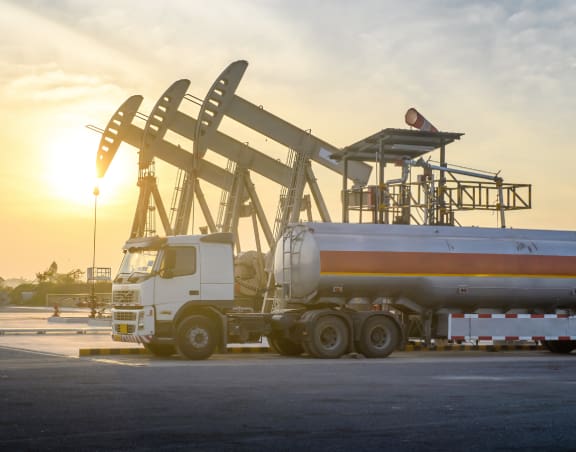 Top Financial Challenges in the Oilfield Services Industry
There are three main challenges that the oil and gas industry faces:
Consumer demand: Although the need for renewable energy is increasing, the demand for oil and gas is still considerably high, with the industry struggling to keep up with consumer demand.

Investor pressure: The industry typically works with investors, and to keep funding, they must ensure that the business is always profitable.

Operational costs: As one of the biggest sectors, the operational costs for oil and gas can be marginally high, leaving key players desperate for financial solutions.
How to Run a Successful Oilfield Services Company
To tackle the industry's main challenges, oilfield services companies need to keep their large clients happy, keep up with the demand, and tackle operational and logistical costs. Oil producers and even government teams may not pay invoices on time. Oilfield services companies need to find a cash flow solution while waiting for invoices to be paid. To do this, Oilfield services companies will have to work with a financial team to help them reach their goals and help their businesses make a profit.
Financing Options for Oilfield Services Companies
Oilfield services companies seeking funding can obtain a bank loan, but it's important to note that bank loans come with high-interest rates and a long-term commitment. A bad financial year can put your business at risk of falling into debt if you cannot pay off a loan. 
Invoice factoring provides you with a debt-free financial solution. You sell your invoices to a factoring company, and the factoring company will take a small fee when your clients pay them for the money they owe you. There's no commitment and no interest.
Request a quote for factoring for oilfield services companies.