Invoice Factoring for Printing Companies
Invoice factoring for printing companies provides advances on accounts receivable – often within hours of completing a job. This helps printing company owners to overcome their cash-flow challenges, enabling them to meet all their overhead expenses. Moreover, using a factoring company lets you negotiate volume discounts on paper or work for customers with longer payment terms.
Printing Factoring vs. Bank Loans
While traditional bank loans have a place, they are notoriously vexatious to obtain. Then, should you meet their criteria and be granted one, bank loans can't be modified in response to altered circumstances. You are also charged interest rates and incur debt. Factoring, on the other hand, is simpler, quicker, flexible, and more transparent.
Top Financial Challenges in the Printing Industry
There are three characteristic challenges faced by printers: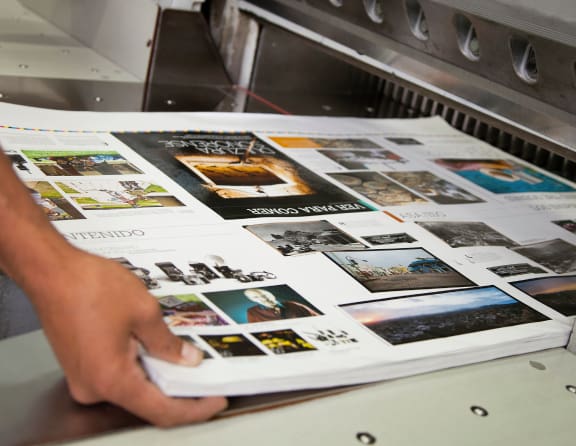 Profit Management
In an industry that is so competitive, turning a profit takes a concerted effort:
Operating efficiently requires a 95% utilization of modern equipment

Controlling indirect expenses such as rent, utilities, insurance, and supplies

Maximizing the productivity of your staff.
Cash Flow Management
Juggling cash flow in a high-volume, low-margin business is an art form! Having completed a printing job, you are not paid for it for 30, 60, or even 90 days. While these may seem like reasonable payment terms for your clients who are waiting for magazine subscriptions to be paid or for books to sell, the long wait for payment can leave you short when it's time to pay fixed expenses.
Ways to balance expenses and revenue include taking deposits with orders, proactive debtor management, and negotiating payment terms with your vendors.
Financing
Technology advances in printing machinery mean that your printing enterprise must frequently invest in new assets. Financing these upgrades can be an obstacle to remaining competitive.
How to Run a Successful Printing Company
To be successful in the printing industry, adopt these practices:
Take advantage of innovative equipment but investigate affordable options that offer a good ROI.

Focus primarily on B2B clients as they tend to be more profitable than B2C.

Thoroughly research the market and use digital marketing and tools to target a niche group of clients.

Work on improving your solvency ratio to qualify for bank loans. At the same time, explore alternative funding solutions.
Financing Options for Printing Companies
Bank loans are viable if your credit rating and collateral are adequate.

Leasing equipment is more expensive in the long run, but an effective way to expand your business.

Invoice factoring involves a factor that purchases your invoices – paying you a percentage of the amount in 24 – 48 hours. Once your customer pays the factoring company, you get the remaining percentage back, less a predetermined factoring fee.
Look for a factoring company that has experience working in the printing industry. Printers have both long-range and short-term business goals. Partnering with factoring professionals who understand your industry, its challenges, and opportunities will better equip you to achieve these goals.
Want to get started with invoice factoring for printing companies? Request a factoring rate quote today.
Get Your Free Factoring Quote
GET YOUR FREE FACTORING QUOTE