Montreal Factoring Companies
Searching for a good factoring company in Montreal? Factoring companies can help a lot of businesses break their financial plateaus, including Montreal's leading sectors. Montreal is home to the largest inland port in the world, helping industries such as transportation, mining, and manufacturing to expand. Other successful industries in Montreal include electronic goods, software engineering, telecommunications, and tourism.
If you require funding to grow your business, you often have to apply for and wait on bank loans. Factoring solutions help you obtain the capital you need quickly and without lengthy application processes. It's an easier way for your business to thrive in a competitive economy.
Invoice Factoring Services in Montreal
Invoice factoring can help you expand your business, pay your staff, and buy the equipment you need to get your business off the ground. It is one of the most popular alternatives to a traditional bank loan.  
There are two types of invoice factoring that factoring companies offer, namely, recourse and non-recourse factoring. Recourse factoring is when a factoring company pays your unpaid invoices. You will pay them back when your clients pay you, along with a small factoring fee. When you use non-recourse factoring, the factoring company will take on your debt and the obligation of collecting payments from your customers.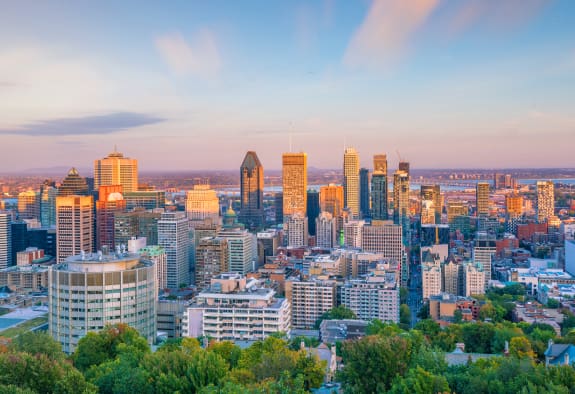 Accounts Receivable Financing in Montreal
Small Business Loans in Montreal
Banks will help you obtain small business loans in Montreal, however, you and your business will be subjected to credit checks. It is probably not ideal for your business if you run a start-up or small to medium-sized business, or even if you had a rough financial year. Invoice factoring gives all businesses an equal chance to succeed. Factoring companies usually don't ask for a lot of requirements, and you don't receive an interest rate on the amount you receive.
Montreal's Business Economy
Montreal has a low unemployment rate and a growing GDP rate thanks to its busy technological hub. The government's success in attracting foreign investment has also contributed to its success. The city's flourishing business economy is predicted to grow up to 1.4 million jobs! With factoring solutions, your business can be part of the growing economy and help to attract even more jobs for the city.
Browse our informative Factoring Guide to learn more about invoice factoring and finding a factoring company for your business today!
Get Your Free Factoring Quote
GET YOUR FREE FACTORING QUOTE