Nova Scotia Factoring Companies
Nova Scotia is Canada's smallest province, but it still features a number of prosperous industries. Businesses in these sectors all need the occasional boost to their finances, which factoring companies are willing and able to provide. 
Factoring in Nova Scotia is fast and convenient, enabling a fast cash injection at reasonable rates. In most cases, your business will receive payment in just a few days. Conventional banking institutions simply do not offer this kind of service, especially to smaller businesses or those struggling with poor credit scores. Factoring empowers businesses to get around these obstacles by selling their receivable invoices. No debt is incurred, and approval is not contingent on your credit history.
Invoice Factoring Services in Nova Scotia
Invoice factoring services provide simple and fast ways to secure financing when conventional banking institutions are not an option. Businesses sell their receivable invoices to a factoring company which, in turn, advances a percentage of the total face value of the relevant invoices. The balance is then paid to the company after the outstanding amount has been collected from the client, and after the factoring company takes a factoring fee for itself.
In order to qualify for factoring, Nova Scotia businesses do not need to have flawless credit records – rather, it's their clients' credit records that count. Factoring clients must generally have: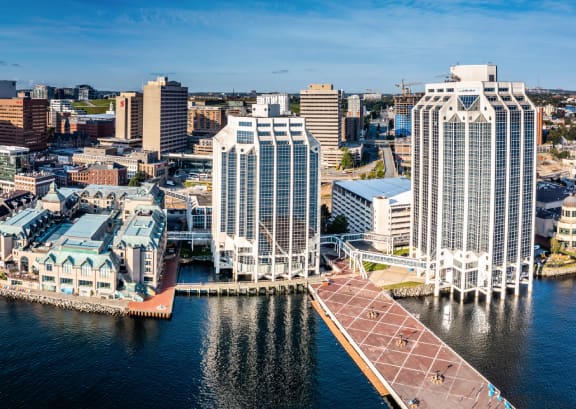 No existing liens on their receivables

Good, creditworthy clients
Accounts Receivable Financing in Nova Scotia
Businesses in Nova Scotia can access a variety of short-term cash flow solutions in addition to invoice factoring. These include:
Small Business Loans in Nova Scotia
Factoring is only one option when it comes to short-term cash flow solutions. It is also possible to acquire small business loans, depending on your needs, credit score, and available resources. Individuals looking to start a business, or established companies who wish to fund their growth, can apply for small business loans at reasonable rates and terms.
Nova Scotia's Business Economy
Nova Scotia has a well-established and prosperous economy based on both land and sea resources. Traditionally, it thrived through industries such as fishing, forestry, and mining. These sectors are slowly declining, however, with newer industries such as tourism, manufacturing, and telecoms now growing in their share of the provincial economy.
Browse our Factoring Guide to find out everything you need to know about invoice factoring and choosing the best factoring solutions in Nova Scotia for your business.
Get Your Free Factoring Quote
GET YOUR FREE FACTORING QUOTE