Is eCapital the Right Factoring Company for You?
eCapital has been providing funding in the form of factoring to small and medium-sized businesses since 2006. If you need funding to reach your business goals and quick access to the funds, eCapital can help you with rapid approvals and processing.
Sometimes you need capital without the complicated bank processes.  eCapital provides same-day services and gives clients 24/7 access to funds and the freedom to use their money wherever and whenever. No matter where you are, you can gain easy access to funds so your business can reduce or eliminate downtime.
About eCapital Factoring Services
eCapital provides financing for the transportation, staffing, healthcare, and wellness industries. They give businesses financial flexibility and opportunities to use their funds for whatever they need. With a team of over 600 experts, their model ensures that companies receive faster access to the capital they require.
You likely have some unpaid invoices or slow clients as a start-up business. With over 22 million invoices purchased and $36 Billion funded, eCapital can help your company to gain the funding you need so you don't have to wait for invoices to be paid to grow your business.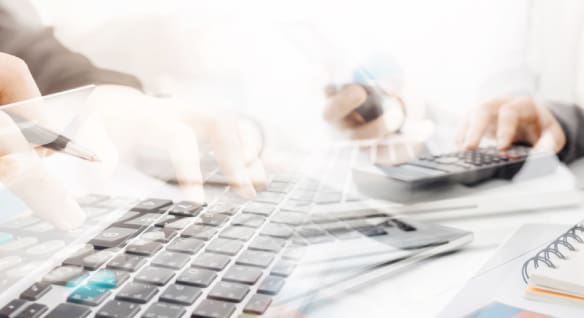 eCapital Location Details
eCapital has several locations across the world.
The corporate headquarters is located at: 20807 Biscayne Blvd, Suite 203, Aventura, Florida

The Atlanta office is located at:

360 Interstate North Parkway SE, Suite 630, Atlanta, Georgia

The Bethesda office is located at:

3 Bethesda Metro Center, Suite #743, Bethesda, Maryland

The Boston office is located at:

One Marina Park Drive, Suite 1410, Boston, Massachusetts

The Carlsbad office is located at:

5928 Pascal Court, Suite 200, Carlsbad, California
The Dallas office is located at: 5600 Clearfork St., Suite 420, Fort Worth, Texas

The Fresno office is located at:

Fresno, 4709 N. El Capitan Ave, Suite 203, Fresno, California

The Glasgow office is located at: 1st Floor, 1 West Regent Street, Glasgow, Scotland

The Lathrop office is located at: 2030 E. Louise Ave, Lathrop, California

The Manchester office is located at:

Cotton House, Queen Street, Manchester, England
The Midlands office is located at: Cornwall Buildings, 45 Newhall St, Birmingham, England

The Minneapolis office is located at: 1600 W 82ND ST, Suite 250, Bloomington, Minnesota

The Nashville office is located at:

555 Marriott Drive, Suite 240, Nashville, Tennessee

The New Canaan office is located at: 24 East Ave. #1285, New Canaan, Connecticut

The New York office is located at: 8 West 40th, 14th Floor, New York City, New York
The Newport office is located at: Usk House, Langstone Business Village, Langstone Newport, Wales

The Orillia office is located at:

174 West St S, Orillia, Ontario

The San Francisco office is located at: 595 Pacific Avenue, Floor 4, San Francisco, California

The Thames Valley office is located at:

9, Thames Park, Lester Way, Wallingford, England

The Toronto office is located at: 4711 Yonge St, 10th Floor, Toronto, Ontario
Alternatives to eCapital
There are a lot of factoring companies that offer quick services and same-day funding. With so many factoring companies in Canada and companies offering worldwide factoring services, you may not know which to choose from. It is best to do your research and find a partner who has experience in your industry, or a partner that understands how your industry works. Other factors you should consider include competitive rates and good customer service.
You can refer to the Canadian Factoring Guide for tips and useful information about invoice factoring, but if you want to find a factoring company that suits your business, the easiest way is to let Factoring Companies Canada help you out.
REQUEST A FACTORING RATE QUOTE
REQUEST A FACTORING RATE QUOTE